Bullet Cameras vs Dome Cameras: Which are best?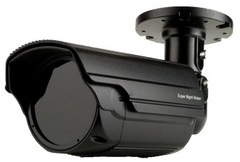 Bullet cameras and dome cameras are the most popular security camera types used today to secure homes and businesses. Both of them are simple to install, easy to manage, and give the user complete control when securing areas of any size. There is a huge disconnect when it comes to understanding the differences between dome cameras and bullet cameras. Many people seem to think that bullet cameras see farther, or dome cameras are only used for indoor applications. But the truth is that they both have their purposes, it is up to you to use the right security camera type for the application.
Dome cameras and bullet camera perform the same:
There is no performance difference between a dome camera and bullet camera. The real difference between the two is the housing that supports the camera. A bullet camera does not see farther, nor does it have any special camera features that are better than a dome camera. The internal cameras of both dome cameras and bullet cameras are the exact same. So it is important to evaluate the specifications of camera. These specifications could include the type of sensor chip that the camera uses, the lens type, the lines of resolution, power consumption and type, and other vital features are important to you like Wide Dynamic Range, Auto Gain Control, Back Light Compensation, and many others. Since both dome cameras and bullet cameras have the same internal cameras inside them, it is up to you to evaluate which camera is right for your requirements. 
Mounting options for dome cameras and bullet cameras: 
Dome cameras and bullet cameras offer unique exterior housings that are designed to support different looks and mounting options. A dome camera is really designed to be mounted to a ceiling, eve, or overhang. The half dome look makes it simple to mount, easy to point, with the ability to mount almost anywhere. Many of the modern dome cameras of today can rotate 360 degrees which will even allow you to mount them on a wall. But there are also many areas or surface types where a dome camera is not possible to mount, and a bullet camera is best. The cylinder shape and flexible rotating neck of a bullet camera makes it very popular for mounting on the side of a home or business. Once a bullet camera is mounted you get a huge amount of mobility to point it in almost any direction. So it is always best to evaluate each camera location, and choose the right camera that can be mounted properly in that location. 
Both bullet and dome cameras provide protection from outdoor elements:
Bullet cameras and dome cameras are offered in both vandal proof and weatherproof types. Both of the outer housings are designed specifically to combat most extreme weather conditions. Vandalism is also always a huge concern. So a good quality outdoor dome or bullet camera is designed to withstand possible blows from objects, or combat someone actually trying to pull the camera from its location. If the security camera you choose is installed within arm's reach of the public, you may want to think twice about using a bullet camera. Unlike a dome camera, the shape of a bullet camera sometime opens it up to being pulled down or re-directed towards another area. 
Both dome cameras and bullet camera can work with little or no light:
Dome cameras and bullet cameras are offered with infrared LED's to ensure the camera see's perfectly with little or no light at all. Infrared LED's come in handy to guarantee the camera always has the proper lighting to function. The way they work it that once the camera senses the lighting in an area is too poor to operate; they use the infrared LED's to create their own light. Many people feel that they don't need them, but the truth is that they are always good to have just in case! 
Evaluation is best for a successful surveillance system installation:
The key to success when installing a surveillance system is to carefully evaluate each area you are trying to secure. This includes your mounting option, the size of an area, the size of objects you are trying to monitor, lighting conditions, and all other visible characteristics of an area. Once this evaluation is made it will be easy for you to choose the right security camera types for the job. Most common installations consist of a mixture of security camera types with different features. This process will ensure each area is properly secured and covered, while protecting the integrity of the overall surveillance system.