W-75-MRL-BK - Rip-Tie 3/4" Velcro WrapStrap, 75ft, Black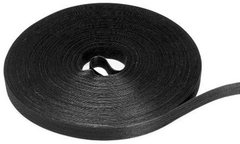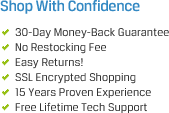 Related Categories
The Rip-Tie W-75-MRL-BK WrapStrap is a 75 ft roll of 3/4" Velcro used to organize and dress various cables in network cabling, surveillance, audio video, and home theater installations. The W-75-MRL-BK allows you to cut your own custom length Velcro straps and wraps.
Using the W-75-MRL-BK is the best way to combat waste and save money in an installation. Often when you buy pre-made Velcro straps you end of wasting so much Velcro because usually they are pre-cut in much bigger sizes than the actual lengths you need. By cutting your own Velcro pieces to length, there is no waste and you are saving money. Use the W-75-MRL-BK WrapStrap Velcro to cleanly dress all your cables, while giving your installations the most professional look!
The W-75-MRL-BK is the most popular Velcro solution for professional home theater and network cabling installers!
Includes: (1) Black 3/4" Velcro WrapStrap, 75 Feet
75 Foot Roll - 3/4"
WrapStrap is a single strip of double-sided hook and loop fastener that will quickly and easily wrap around almost anything
You can cut it to length desired
Same features as Rip-Tie Lite
WrapStrap is the least expensive of the Rip-Tie Light duty cable organizers
Part#: W-75-MRL-BK