PR-112S-A - SECO-LARM Outdoor Stand-Alone Access Control Proximity Reader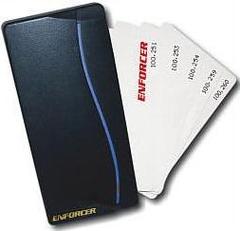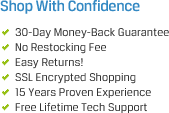 Related Categories
The SECO-LARM PR-112S-A is a stand-alone access control proximity reader that provides a flexible solution for a controlled access control system installation. The stylish case and small size make it ideal for use in offices, homes and apartments. The wave-shaped tri-color LED status bar accents the case design and allows for simple installation, quick programming, and high reliability. 
The PR-112S-A is 100% sealed and weatherproof to support both indoor and outdoor installations. It supports up to 100 user cards, and all programming is done right at the reader, so there is no extra software or programming equipment needed.
The PR-112S-A features a 12VDC power requirement, 5 master card limit, 100 user card limit, and includes (1) relay output (Com, N.O., N.C.). 10 cards includes in package!
Includes: (1) PR-112S-A Illuminated Indoor Access Control Keypad
Sealed and weatherproof (IP67)
Tri-color wave-shaped LED status bar indicates proximity reader's mode and status. Blue: On/Valid Card Indicator, Green: Programming Mode, Red: Invalid Card
Output relay for either time (1 to 180 seconds) or "Toggle" mode
Egress input for easy exiting
Buzzer for audible confirmation or silent mode (programmable)
Up to 100 user cards can be programmed
User cards easily deleted. Delete a single card, or all cards
Up to 5 "Master" cards can be programmed
10 Cards included (additional cards available, Model# PR-K1S1-A)
Part#: PR-112S-A