DXS-54 - Linear Supervised Passive Infrared Motion Detector Transmitter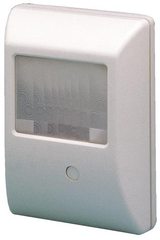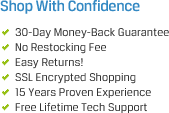 Related Categories
The Linear DXS-54 Supervised Passive Infrared Motion Detector Transmitter is a battery powered passive infrared motion detector with a built-in transmitter designed for use with Linear's DXS and DX format receivers. This transmitter can be used in a variety of motion detection applications. When the passive infrared sensor detects motion in its field of view, the transmitter sends a digitally coded wireless signal to its companion receiver.
The DXS-54 infrared motion detector is ideal for use with the Linear Security DVS-2400 and DVS-1200 wireless alarm system consoles. The DXT-54 can send three different codes: alarm, restore and low battery. All of the codes are pre-loaded in the factory so there is no field coding required. Once attached to your wireless alarm console you are ready to start securing your home or business!
In a typical installation, the DXS-54 motion detector is mounted indoors in a corner or on a wall between six and eight feet high. The sensor will monitor the infrared level in its detection pattern. If the level increases or decreases rapidly (as when a person or animal moves through the area) the transmitter triggers, sending an alarm signal to the receiver.
Includes: (1) DXS-54 Supervised Miniature Door and Window Transmitter
Alarm, supervisory, and low battery transmissions
Walk-test mode
Fresnel lens with 24 facets
Battery saver circuitry
9 volt alkaline battery supplied
DXS format
RF frequency: 315 MHz
Dimensions: 3.2" W x 4.4" H x 1.75" D
Part#: DXS-54