DXS-31 - Linear Supervised Universal Door and Window Transmitter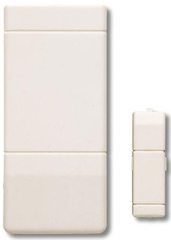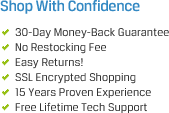 Related Categories
The Linear DXS-31 Supervised Universal Door/Window Transmitter is a battery powered stationary transmitter designed for use with Linear's DXS and DX format receivers. This transmitter can be used in a variety of wireless remote control applications. Triggering the transmitter with its built-in magnetic switch, an external switch or an external glass break detector sends a digitally coded wireless signal to its companion receiver.
This is the most popular door and window sensor used with the Linear Security DVS-2400 and DVS-1200 wireless alarm system consoles. The DXT-31 can send three different codes: alarm, restore and low battery. All of the codes are pre-loaded in the factory so there is no field coding required. Once attached to your wireless alarm console you are ready to start securing your home or business!
In a typical installation, the magnet of the DXS-31 is mounted on a door or window and the transmitter is mounted on the frame. When the magnet moves more than 1/2" away from the transmitter, an alarm signal is sent. When the magnet returns next to the unit, a restore signal is sent. Alarms and restores can also be sent from external contacts wired to the terminal block. Pressing the case sends a test transmission that indicates the current state of the contacts.
Includes: (1) DXS-31 Supervised Universal Door and Window Transmitter
Include alarm, alarm restore, supervisory and low battery transmissions
Includes magnet for internal contact
Includes mounting shoe
External Contact Terminals
DXS format
N/O or N/C input loop circuit
Powered by 2032 two lithium batteries (included)
Optional 2450 lithium batteries can be used for extended life
RF frequency: 315 MHz
Dimensions: 1.5" W x 3.3" H x 0.88" D
Part#: DXS-31