ICMPPMB606 - ICC 6 Port Mobile Cat 6 Patch Panel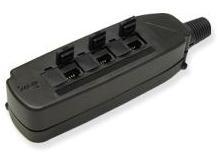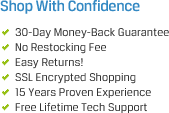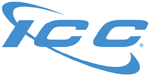 Related Categories
The ICC ICMPPMB606 6 Port Cat 6 mobile patch panel provides a 6-port Cat 6 outlet option appropriate for open architectural environments. The ICMPPMB606 is suitable for use with 4 or 25-pair cables and features a rugged construction that allows long lasting durable use.
The ICC ICMPPMB606 6 Port Cat 6 mobile patch panel includes an integrated Cat 6 module, a base, strain relief, cable ties, and mounting screws. The ICC ICMPPMB606 is perfect for wall mounting or loose Cat 6 installation applications.
Includes: (1) ICMPPMB606 6 Port Cat 6 Mobile Patch Panel
Provides a 6-port outlet appropriate for open architectural environments
Suitable for use with either 4-pair or 25-pair cable
Rugged construction allows for long lasting use
Optional mounting on steel surfaces with magnets ICMAGBLOCK (not included)
Enhanced crosstalk cancellation reduces return loss and improves performance by rejecting noise and unwanted signals
Exceeds ANSI/TIA/EIA-568-B.2 Category 6 connecting hardware requirements
UL listed
Part#: ICMPPMB606
ICMPPMB606 Mobile Patch Panel Applications:
There are 100's of applications where the ICMPPMB606 Cat 6 Mobile Patch Panel could come in handy. It is ideal for temporary or mobile networks at trade show events, business conferences, construction sites, laboratory environments, or any other environments where a network connection needs to provide flexibility.
ICMPPMB606 Mobile Patch Panel Installation Instructions:
Step 1: Disassemble lower body from upper body.
Step 2: Determine between TIA-568-A and TIA-568-B wiring. IMPORTANT: For maximum performance, minimize the untwisting of individual pairs to 0.50" maximum.
Step 3: Place upper body face down on a flat and firm surface. Pass cable through the strain relief boot. Lay the wires on the 110-type IDC and terminate them using a single blade punch down tool.
Step 4: Use the supplied cable ties to secure the cable bundle.
Step 5: Place lower body on top of upper body. Make sure strain relief is properly seated. Use screws to secure.
Step 6: To access ports, flip dust covers open. Dust cover can be completely removed and a label may be placed in area provided.
Optional: Use #6 screws (not sold by ICC) to mount box to a wall or flat at surface.
Optional: To mount the mobile patch box on a metal surface, install magnets (not included) into open slots inside the lower body.