ICCMSWMR30 - ICC Wall Mount Rack, 30 RMS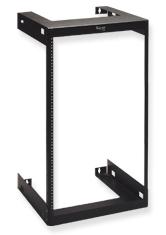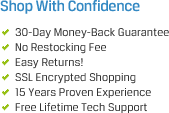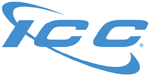 Related Categories
The ICC ICCMSWMR30 Wall Mount Rack is designed for both residential and commercial network installations. It is an open format and provides 30 rack mount spaces to install a wide variety of electronic and passive technology components. Once mounted on the wall the ICCMSWMR30 can be populated with components to support voice, data, audio, video, surveillance, fiber-optic, automation, and security applications.
Install the ICC ICCMSWMR30 Wall Mount Rack by mounting it directly to the wall and so you can immediately start mounting equipment and dressing cables. It supports a standard 19" configuration with a 18" depth. It also has a 125 load capacity so you are safe to load it up to maximum capacity.
The ICC ICCMSWMR30 Wall Mount Rack is built to last. It is made with durable steel, and features a black textured powder coated finish. No other companies stand by their rack products like ICC.
The ICCMSWMR30 includes: Top support, 1 pc, Bottom support, 1 pc, Side rail, 2 pcs, 5/16-18 UNC serrated flange hex nut, 8 pcs, #12-24 x 5/8" pan head, pilot point machine screw, 50 pcs, and Assembly instructions, 1 sheet
ICCMSWMR30 Specifications:
Includes: (1) ICCMSWMR30 Wall Mount Rack
Designed with durable steel construction, black textured powder coated, supports up to 125 pounds of equipment
Designed with a 18" depth making it ideal for installing voice and data equipment such as patch panels, active components, shelves, drawers, and cable management products creating a neat, structured, and organized cabling system
Ideal for medium data and telecom installations where space limitations prohibit the use of floor mount racks
30 rack mount space (RMS)
Used with all ICC rack mount products
Assembly instructions included
Part#: ICCMSWMR30