ICCMSWMR15 - ICC Wall Mount Rack, 15 RMS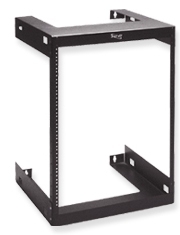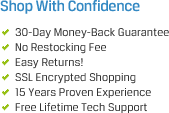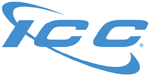 Related Categories
The ICC ICCMSWMR15 Wall Mount Rack is perfect for residential or commercial network installations. It features an open frame format with 15 rack mount spaces for equipment. It is perfect for installing voice and data equipment such as patch panels, active components, shelves, drawers, and cable management products. The ICCMSWMR15 is designed with an 18" depth giving you plenty of room to mount small to medium size electronic devices. It is also constructed with black textured powered coated steel and has a 125 load capacity. The ICCMSWMR15 is definitely built to last!
Many installers and business owners choose wall mount racks because of their space saving capabilities. The ICCMSWMR15 can be mounted on the wall in areas where space is limited. A small room or closet is the perfect place to mount a wall mount rack. Once the rack is mounted you can immediately start attaching all your network devices and components to it.
Install the ICC ICCMSWMR15 Wall Mount Rack to create a neat, structured, and organized network cabling system! Mount your equipment, dress your cables, and your installation is complete!
The ICC ICCMSWMR15 Wall Mount Rack includes: Assembly Instructions, Top Support, Bottom Support, Side Rails, Installation Screws, and Installations Nuts. Everything you need for a fast and easy installation!
Includes: (1) ICCMSWMR15 Wall Mount Rack
Designed with durable steel construction, black textured powder coated, supports up to 125 pounds of equipment
Designed with a 18" depth making it ideal for installing voice and data equipment such as patch panels, active components, shelves, drawers, and cable management products creating a neat, structured, and organized cabling system
Ideal for medium data and telecom installations where space limitations prohibit the use of floor mount racks
15 rack mount space (RMS)
Used with all ICC rack mount products
Assembly instructions included
Part#: ICCMSWMR15