ICACSL1KNL - ICC Nylon 50 lb. Strength 11" Cable Ties, Natural, 1000 Pack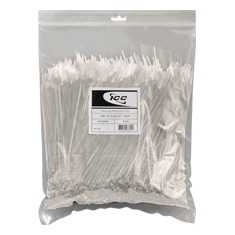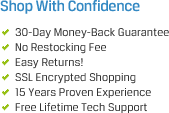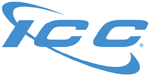 Related Categories
The ICC ICACSL1KNL is a 1000 pack of natural colored 11" nylon cable ties designed for managing and organizing cables. Using cable ties is common in both residential and commercial low voltage cable installations. They are a cost effective solution for dressing, wrapping, and controlling cable bundles. 
The ICACSL1KNL cable ties offer a one piece construction, with up to 50 lb. minimum loop tensile strength. They are durable and support a fast and easy installation. Use these premium zip ties to give all your installations a clean professional look!
The ICC ICACSL1KNL Natural Nylon 50 lb. Strength Cable Ties 1000 Pack comes in a clear reseal able bag that helps keep your cable tie inventory organized.
Includes: (1) ICACSL1KNL Natural 50 lbs. Strength 11" Cable Tie 1000 Pack 
11 Inch Length
Natural Color
All nylon, one-piece construction up to 50 lb. minimum loop tensile strength
Easy and fast installation
Durable and strong
Operating temperature from 14°F to 185°F (-10°C to 85°C)
Flammability rating UL 94V-2
UL listed
MIL SPEC approved where applicable
Part#: ICACSL1KNL