IC107L6CWH - ICC EZ Cat 6 Modular Keystone Jack, White, 25 Pack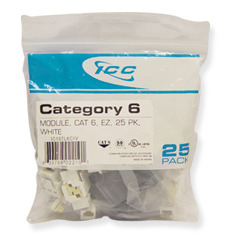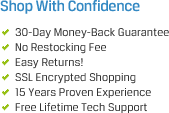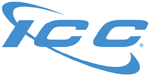 Related Categories
The ICC IC107L6CWH is a 25 pack of the white Category 6 EZ keystone jacks. The 25 pack is perfect for contractors and dealers that buy Cat 6 keystone connectors in bulk to support project and stock needs. The IC107L6CWH provides 25 ICC EZ Cat 6 keystone connectors in a reseal able bag with 25 termination caps packaged in a separated bag. The bag is labeled with a clear lower area for easy part identification. 
The IC107L6CWH consists of 25 high performance 8-position 8-conductor (8P8C) connectors engineered to provide superior performance and reliability, supporting Gigabit Ethernet applications and beyond. The connectors in the IC107L6CWH 25 pack feature an advanced printed circuit board design that is tuned to provide optimum signal quality with maximum headroom, allowing it to exceed TIA/EIA Category 6 performance standards. These high performance Cat 6 keystone connectors are designed to fit into any standard faceplates, inserts, surface mount boxes, blank patch panels, and surface mount boxes. To terminate them all you need is a standard punch down tool that includes a 110 termination blade.
The ICC IC107L6CWH White EZ Cat 6 Modular Keystone Jack 25 Pack connectors are trusted by cabling and networking professionals all over the world. ICC is one the most trusted names in the network cabling industry!
Includes: (1) IC107L6CWH EZ Cat 6 Modular Keystone Jack 25 Pack White
CAT 6 rated connectors provide excellent performance for data networks requiring maximum speed and bandwidth 
PCB technology provides maximum performance and superior signal quality
Enhanced crosstalk cancellation reduces return loss and improves performance by rejecting noise and unwanted signals
Exceeds ANSI/TIA/EIA-568-B.2-1 Category 6 connecting hardware requirements
Designed with in-line 110 IDC, in-sequence termination reducing termination time
One piece termination cap allows for a quick and easy termination
Includes an integrated TIA-568A/B color wiring diagram
Backwards compatible to all lower rated category components
Compatible with all faceplates, inserts, surface mount boxes, and blank patch panels
Compatible with all furniture faceplates, bezels, and surface mount boxes
Compatible with ICC termination tools ICACSPDT00 and ICACSPDTEH
Available in blue, ivory, orange, red, black, and white
25 modules packaged in packaging bag with 25 termination caps packaged in a separated bag and included in packaging
Installation instructions included
UL listed
Part#: IC107L6CWH