HTC-3800HS - Hunt Electronics Metal Electrical Plate Covert Camera, 580TVL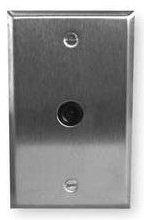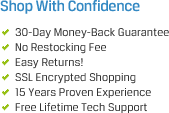 Related Categories
The Hunt Electronic HTC-3800HS Metal Electrical Plate Covert Camera is designed for residential and commercial covert surveillance applications. It features a high performance 580TVL camera built into a metal electrical plate. The HTC-3800HS has the ability to be mounted almost anywhere to deliver high resolution surveillance video. 
The HTC-3800HS offers all the vital features needed to support any professional grade surveillance applications. It includes integrated automatic backlight compensation, auto white balance, an electronic shutter, and a precision 3.7mm pinhole lens. You can install the HTC-3800HS at your home or business to monitor guests, employees, family members, customers, or valuables.
The HTC-3800HS mounts directly into a single gang low voltage mounting bracket, it includes all the connections and screws you need for a fast plug and play installation.
Includes: (1) HTC-3800HS 580TVL Metal Electrical Plate Covert Camera
Full digital process of BLC
Auto White Balance
Electronic Shutter up to 1/100,000
Pick Up Device: 1/3 inch CCD Sensor
Lens: Pinhole 3.7mm
540TVL
Power Supply: 12V DC (+/-10%)
Picture Elements: NTSC: 771H * 494V PAL: 753H * 582 V High Resolution
Automatic Backlight Compensation 
Part#: HTC-3800HS