45-0010 - Datacomm Recessed Home Theater Media Box, White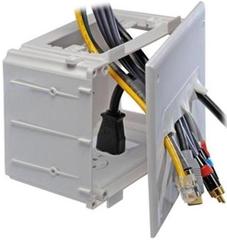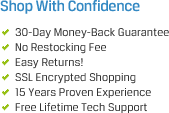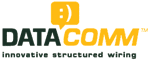 Related Categories
The Datacomm Electronics 45-0010 is a recessed home theater media box designed to install power and low voltage cables from behind your flat panel TV, amplifier, or other audio and video devices to your equipment room. You can also mount this media box directly in your equipment room to organize your incoming audio and video cables.
The 45-0010 is designed for new construction or retrofit installations! It also includes a 4-gang flexible cover plate that gives installation a clean finish look!
The media box comes in a complete package and includes the recessed media box, wall plate, wall plate screws (4), retrofit mounting tabs (4), retrofit mounting wings with screws (4), black foam tape, #6 wood screws (2), small threaded screws (4), and a screwdriver.
Includes: (1) 45-0010 Recessed Home Theater Media Box
Color: White
Complete Media Box Package
Mounts on side of wall studs
Part#: 45-0010