277066X - Vanco High Speed 1080p 1.4 HDMI Cable, 66ft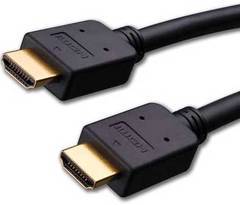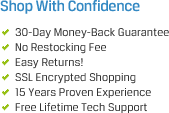 Related Categories
The Vanco 277066X 66ft 1080p 1.4 High Speed HDMI Cable is designed for long distance HDMI applications in the home or business. The 277066X is CL3 in-wall rated with a 24 gauge construction to support your long range HDMI requirements.
The Vanco 277066X 66ft High Speed 1080p 1.4 HDMI to HDMI Cable allows 3D over HDMI when connected to 3D Devices, supports 4K x 2K and 1080p video resolutions, 2048 x 1536 resolution, and exceeds 10.2 Gbps data speed transfer.
The Vanco 277066X 66ft HDMI Cable has all the vital specifications required in a professional audio video system installations.
Includes: (1) 277066X 66ft High Speed 1080p 1.4 HDMI to HDMI Cable
Includes HDMI Ethernet Channel which allows for a 100 Mb/s Ethernet connection
Uncompressed Digital Video and Multi-Channel Audio on One Cable
HDMI connected devices
Supports Audio Return Channel Functionality
Allows 3D over HDMI when connected to 3D Devices
Supports 4K x 2K and 1080p Video Resolutions
Additional Color Spaces (sYCC601, RGB & YCC601)
Data Speed Transfer: Exceeds 10.2 Gbps
Resolution: 2048 x 1536
Gold Plated HDMI (Type A to Type A) Connectors
24 AWG Black Cable
UL Listed and CL3 Rated
Part#: 277066X