18/2P – 18/2 Plenum Cable, 1000ft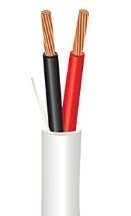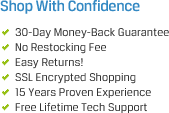 Related Categories
For project pricing and freight quotes on large wire & cable orders please call us now! 1-855-818-5556
The 18/2 Plenum Cable is commonly used in commercial low voltage applications. Many installers use 18/2 Plenum Cable in access control, security, intercom, communications, and other surveillance applications. It is one of the most common low voltage cables used. It is perfect for all 300v applications.
This 18-2 plenum cable features bare copper stranded conductors, color-coded conductors, and a white plenum rated (CMP) jacket. The plenum rating makes it certified for installations where plenum cable is mandatory due to the local building codes. The plenum compound in the cable allows you to safely install cable in a plenum open-air ceiling. It is always important to follow your local building codes and use the right cable for the job.
Our 18/2 Plenum cable comes in a 1000ft pull box. It has white jacket with two color coded 18 gauge bare copper conductors. It includes a rip cord.
18/2 Plenum Cable Specification:
Includes: (1) 18-2 Plenum Cable, 1000ft
Jacket Color: White
Jacket Type: Plenum Rated (CMP)
Conductors: 18 Gauge, 2 Conductor, Stranded, with Rip Cord
Color Coded Conductors: Red and Black
Bare copper conductors
Sunlight Resistant
Rated temperature: 60°C
Polypropylene or FR Polypropylene insulation
Cabled construction
300V operation
Package: 1000ft
Approvals: UL Type CMP/CL2R/FTR
Part#: CC1802UPWH4