14/2SHDB - 14-2 Stranded Shielded Direct Burial Rated Cable, 1000ft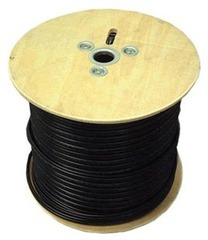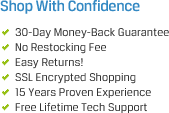 Related Categories
For project pricing and freight quotes on large wire & cable orders please call us now! 1-855-818-5556
This product may be available in one of our regional warehouses. Call us for best shipping option!
The 14/2SHDB is an 14 gauge 2 conductor shielded stranded direct burial rated multi-conductor cable designed for outdoor security and low power applications. This 14-2 shielded direct burial rated cable is constructed using bare copper stranded conductors, foil shielding with drain wire, and a direct burial rated sunlight resistant jacket.
Using 14-2 Shielded Direct Burial Rated Cable is common in outdoor applications where long cable runs are required. Thicker gauge cables like this 14-2 are often required when sending power or signals long distances and voltage drop is major concern. The shielding on this cable will also protect the cable from external interference that could weaken or interrupt the cables performance.
This 14-2 Stranded Shielded Direct Burial Rated Cable is ideal for a wide variety of outdoor installations in access control, remote control, signaling, security systems, communications, intercom/PA systems, sound/audio, and nurse call applications. This 14-2 direct burial rated cable includes a UL VNTC rating designed to support both residential and commercial building code requirements.
Includes: (1) 14-2 Stranded Shielded Direct Burial Rated Cable 1000ft
Jacket Color: Black
Jacket Type: PVC – Direct Burial and Sunlight Resistant
Conductors: 14 Gauge, 2 Conductor, Stranded, with Rip Cord & Drain Wire
Shielding: Alum/Poly Foil – 100% Coverage
Color Coded Conductors: Red and Black
Bare copper conductors
Sunlight Resistant
Polypropylene or FR Polypropylene insulation
Capacitance: 55.2 pF/ft Nom.
Temp/Voltage: 90 Degrees C / 600V
1000ft
Approvals: UL Type VNTC
Part#: SCP-14/2SHDB