6E04URWH1 - Enhanced 600 MHZ CMR Rated Cat 6e Cable, 1000ft Box, White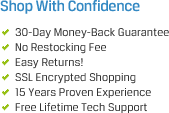 Related Categories
For project pricing and freight quotes on large wire & cable orders please call us now! 1-855-818-5556
The 6E04URWH1 is 1000ft box of white 600 MHz CMR rated Cat 6e cable designed for use in high performance network applications. This professional grade Category 6E cable is the most advanced UTP cable used for high speed residential or commercial network installations. This Cat 6e cable brings UTP performance to a new level by providing full duplex operation over four channel pairs with full performance!
This premium Cat 6e cable is guaranteed for 6 dB of margin (headroom) over base requirements of current TIA/EIA proposed Category 6E NEXT standards, this cable maximizes bandwidth for today's leading edge applications and those of the future. Category 6E cable demonstrates superior capability for ATM, Gigabit ETHERNET™, Broadband Video and Wideband™ ETHERNET applications as well.
This Cat 6e cable is CMR rated for commercial and residential network applications. This is the Cat 6e cable that guarantees to surpass all Category 6e industry standards.
Includes: (1) 1000ft Box of 600MHz White Cat 6e Cable
ANSI/TIA/EIA-568 B.2-1 Category 6e
Rated for commercial and residential network applications
ISO/IEC 11801-1995, EN 50173
Non Plenum – UL 1581, UL 1666, CM, CMR, IEC 332-1, CSA, ETL
Conductor: 23AWG Solid Bare Copper
Insulation: Polyethylene
Guaranteed for 6 dB of margin (headroom) over base requirements of current TIA/EIA proposed Category 6E NEXT standards
Positive identification striping on 100% of conductor length
Easily identifiable conductor mates
ETL verified to TIA/EIA 568-A-5 and ISO/IEC 11801
Warranted with leading connectivity manufacturers
Part#: 6E04URWH1