ST-0934 - Channel Vision Cat5e Whole House Intercom Kit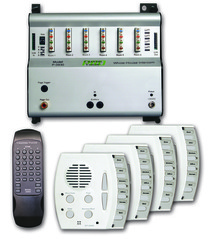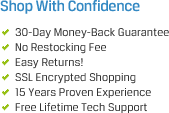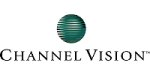 Related Categories
The Channel Vision ST-0934 CAT5 Whole-House Intercom System enables homeowners to communicate directly between rooms, the front door or the entire house through intercom stations located in each room. The system offers extensive expandability for up to 24 intercom stations, including two (2) door stations, making it adaptable to virtually any size home.
The CAT5 Intercom provides direct room-to-room communication and a variety of features not offered by other systems - including a remote control for hands free calls making whole-house communication from anywhere in the room a snap!
The Channel Vision ST-0934 Cat5e Whole House Intercom Kit is an all Cat5e cable system that makes wiring and installation fast and easy! No other intercom system is simpler to install! You get a professional grade intercom system that is built to last!
Channel Vision ST-0934 Cat5e Whole House Intercom Kit includes: 1 each: 6 Zone CAT5 Telephone Intercom Hub - P-0930, 4 each: CAT5 Intercom Station - ST-2000, 1 each: CAT5 Intercom Remote Control - A0503
Cabling Plus is an Authorized Distributor for the entire line of Channel Vision professional grade products! Which means your warranty is protected and you get the support you need for a successful installation! Call us today and let us help you design your entire intercom system! 1-855-818-5556
Includes: (1) ST-0934 Cat5e Whole House Intercom Kit
1 each: 6 Zone CAT5 Telephone Intercom Hub - P-0930, 4 each: CAT5 Intercom Station - ST-2000, 1 each: CAT5 Intercom Remote Control - A0503
Affordable and easy to install, only CAT5 cable is needed to connect the Intercom Hub to both keypads and door stations
Direct call buttons enable room-to-room calling and include customizable room labels
Room-to-Room Communications: Speak discretely & directly with individual rooms on the system
Global Paging: Allows whole-house broadcast announcements through Intercom
Stations located throughout the home.
Includes Master Remote Control: Unique option provides complete system control via remote control. Can be used to directly program basic learning remotes for each room or HEX and CCF files can be downloaded from the Channel Vision web site for more advanced programmable remotes.
Built-In IR Repeating Backbone: Creates a base platform for connecting & controlling other household IR-based systems including multi-room audio/video systems from each room that is equipped with an Intercom Station
Expandable to 24 Zones System: Is adaptable to virtually any size home.
Screw-On Station Expanders with Edge Connector: Additional direct call buttons are easily added to an existing Intercom Station by simply screwing the extender onto the station without requiring additional wall holes.
Room Monitoring: Discretely monitor a single room at a time. Ideal for monitoring children or the elderly
(2) Do Not Disturb Modes: Select between Ring Only mode or for complete privacy select Do Not Disturb mode.
Talk & Page from Every Station: No need to be at a main console in a central location of the home to talk or page other stations in the home.
Page Out Audio Integration: Integrated Page Out feature enables easy connection to Channel Vision's CAT5 Audio Distribution module (P-1014). Interrupts main audio source so pages can be heard through audio system's speakers. Ideal for reaching areas of the home where there is not an Intercom Station installed.
Hands-Free Reply/Push-to-Talk: Answer Intercom calls without having to press a button or use Push-to-Talk to communicate in the presence of background noise
Double-Gang Keypad Style One double-gang hole is all that is needed for all Stations, even with zone expansions
Integrated Speaker: Does not require a separate speaker module
(2) Door Stations with Chime Option System offers built-in support for up to two (2) Front Door Intercom Stations with integrated chime options
Integrates with Channel Vision's DP & IU Series Front Door Intercoms: Each room equipped with an Intercom Station is ready to communicate and grant access to visitors. (With the addition of a door strike module)
8 Different Door Intercom Finishes & 2 Sizes: System integrates with the largest selection of 100% Brass Front Door Intercoms on the market.
Intercom Hub features Pro Series Chassis Design: Simple installation in structure wire enclosures or in a rack with the Channel Vision Hinged Rack (P-1300).
Operating Voltage: 15VDC
Cable Requirements: 4 Pair UTP (CAT3 or better)
Recommended Max. Cable Length: 500 ft. – Door Station, 350 ft – Wall Station
IR Frequency Range Supported (ST-2000): 30 kHz – 60 kHz
IR Pick Up Range (ST-2000): 40 ft @ 35 kHz, 25 ft. @ 56 kHz
Operating Temperature: -10º C to +50º C
Part#: ST-0934