PSW112 - Linear 100 Watt 12 Inch Powered Subwoofer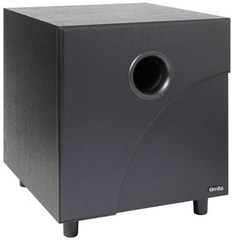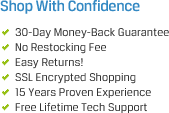 Related Categories
The Linear PSW112 Powered Subwoofer is a down-firing 12-inch powered subwoofer with a built-in 100-watt amplifier. The PSW112 has a frequency response from 30 Hz to 140 Hz and features an adjustable volume control that is used to set the subwoofer's bass level. This subwoofer has both line-level and speaker-level stereo inputs with loop-through connections for both. The line-level inputs and outputs are female RCA connectors, and the level inputs and outputs are spring-loaded press-down terminals.
The PSW112 subwoofer is powered from a 120 VAC source and contains automatic power switching circuitry. The auto-power feature will turn on the subwoofer's amplifier when an audio input signal is detected. The high performance amplifier will power down a few minutes after the audio input signal stops, and this feature can be switched off to have the subwoofer's amplifier powered constantly.
The Linear PSW112 includes an adjustable crossover frequency control that sets the upper frequency range of the subwoofer. It can be adjusted 40 Hz to 140 Hz to suit the lower frequency capabilities of the other speakers in the system. A crossover bypass switch is included to extend the high-end frequency response of the subwoofer to approximately 350 Hz. The subwoofer phase switch controls the speaker's polarity and can be set to match the phase of the other speakers in the system for the loudest bass.
Includes: (1) 100 Watt 12 Inch Powered Subwoofer
Black color subwoofer
12-inch down-firing speaker
100-watts RMS maximum power output
30 Hz to 140 Hz frequency response
Line-level inputs and speaker-level inputs
8-ohm impedance on speaker-level inputs
All inputs have loop-through outputs
Adjustable high-pass crossover 40 Hz to 140 Hz
Crossover bypass, automatic power, and speaker phase switch
Volume control
Powered from 120 VAC with optional automatic amplifier power switching
14" W x 15-3/4" H x 16" D
Part#: PSW112