MOR-PSH - Pico Digital Rackmount Horizontal Power Distribution Strip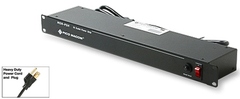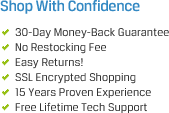 Related Categories
The Pico Digital MOR-PSH is a rackmountable horizontal power distribution strip designed for rackmount power applications. It is also suitable for production carts, raceways, and workbenches. The MOR-PSH reduces wiring clutter by enabling simple power cable routing of up to 10 components.
The Pico Digital MOR-PSH Rackmount Horizontal Power Distribution Strip is durable and fast to install. It features a 15A circuit breaker and/or 400V surge suppression that protects equipment from harmful spikes and overload. The MOR-PSH also includes features an illuminated On/Off switch that provides quick identification of power status. A 6ft power cord is includes!
The MOR-PSH will take (1) rack mount space on a standard 19" standalone network rack, or wall mount rack. Rackmount screws are included!
Includes: (1) MOR-PSH Horizontal Power Distribution Strip
Reduces wiring clutter by enabling simple power cable routing of up to 10 components
15A circuit breaker and/or 400V surge suppression protects equipment from harmful spikes and overload
Illuminated On/Off switch provides quick identification of power status
6ft Cord Length
Sturdy metal housing mounts easily to equipment racks
Also works with production carts, raceways and workbenches
Long electrical cords simplify installation
Dimensions: 19" (L) x 4" (D) x 1.75" (H)
UL compliant UR approved
Part#: MOR-PSH