P-1014 - Channel Vision 1 x 4 A-BUS Distribution Module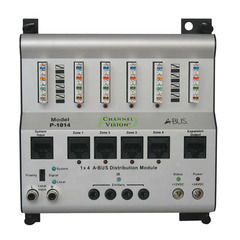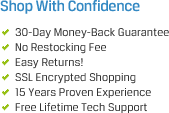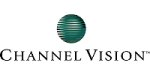 Related Categories
The Channel Vision P-1014 1 x 4 A-BUS Distribution Module functions as the heart of your A-BUS system. It is a 1×4 distribution module that delivers power and audio signals to 4 amplified keypads (model AB-124). The P-1014 features four emitter outputs that allow IR signals to be detected by the AB-124 to control source devices such as CD players and AM/FM tuners.
How Does it Work?
Channel Vision's CAT5 Audio System uses Category 5 cable to distribute power, audio, and IR control signals. Power and line-level audio signals are delivered to the keypads which amplify the signal and distribute it to a pair of speakers. The keypads have IR sensors that detect signals from standard hand held remote controls. These IR signals are then transmitted through the CAT5 wire back to an input module where they activate IR emitters control the source devices. IR emitters attach directly to the front of the source devices and recreate the IR signals that were produced by the remote control.
Cabling Plus is an Authorized Stocking Distributor of Channel Vision P-1014 1 x 4 A-BUS Distribution Module!
Includes: (1) P-1014 1 x 4 A-BUS Distribution Module
RJ-45 & 110 punch down connectors
24 VDC power supply
Max audio input level: 5 Vp-p
IR frequency range supported: 30kHz – 56 kHz
Local and system audio inputs with selectable priority
Expansion to addition units
Technical Specifications
Power Supply Voltage: 24 VDC
Status Power Voltage: 12 VDC
Audio Input Max Level: 5 Vp-p
IR Frequency range supported: 30 kHz – 56 kHz
Dimensions: 6″W x 6.5″H x 1.25″D
Part#: P-1014