WBR-6002 - LevelOne 150Mbps Wireless Router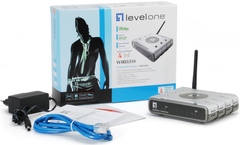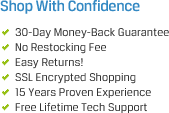 Related Categories
The LevelOne WBR-6002 is a high performance 150Mbps wireless router that makes sharing and streaming files easier than ever! It is fast and reliable, and provides zero lag or latency when listening to music or watching the latest video. The WBR features a built-in Quality of Service (QoS) engine that allows users to choose which applications receive priority for customized traffic control.
The WBR-6002 features a Wireless On/Off push button so that you can simply turn off the wireless when it not needed. Not only that, the wireless can also be scheduled on and off automatically via the easy-to-use web interface. So when you're sleeping, or away from your home or office, wireless signals of your router are turned off which saves both power and reduces the risk of someone stealing your Internet connection.
The WBR-6002 WPA/WPA2 encryption offers ideal protection against unwanted packet sniffing. It also comes with 802.1x RADIUS support for advanced network configuration. The Guest Wireless Network (multi-SSID) function of the WBR-6002 allows you to enable a separate and isolated wireless network for Guests. They will be unable to see or connect to the computers on the main network to bring added security.
Includes: (1) WBR-6002 150Mbps Wireless Router
802.11n compliant, speeds up to 150 Mbps
Auto-Channel Selection to avoid interference from neighbors
Wireless Signal On / Off Button
Scheduled Wireless On / Off
Simple Wireless Security with one-push WPS button
Advanced Firewall and Traffic Priority Features
Supports WISP Connection
Easy Step-by-Step Installation Wizard
Certifications: CE, FCC
Dimensions: 125mm(L) x 109mm(W) x 30mm(H
Part# WBR-6002