FBR-1418TX - LevelOne Broadband Router with Integrated 4-port Switch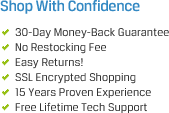 Related Categories
The LevelOne FBR-1418TX is a high-performance Broadband Router with an integrated 4-port switch. Up to 4 workstations can connect to it via 4 10/100 Ethernet ports that support solid throughput and Auto-Crossover cable detection function. The FBR-1418 supports multiple WAN connection methods such as static IP addresses, dynamic IP addresses, PPPoE, L2TP and PPTP connections. 
For elevated security, the FBR-1418TX supports NAT firewall with SPI mode to protect the network against DoS attacks and also features VPN pass-through by IPSec, PPTP, L2TP to prevent unwanted access to data transfers. System configuration, maintenance and firmware upgrades are easy through FBR-1418TX's web-based management feature. By using any web browser, the wizard walks you through the whole configuration process stepby-step.
The FBR-1418TX features a simple interface that allows users to configure all advanced settings of the router, including making access restrictions, setting administration and user passwords, and creating system logs.
Includes: (1) FBR-1418TX Broadband Router with Integrated 4-port Switch
Integrate with 4 port Fast Ethernet switch: 10/100Mbps MDI/MDIX Auto-Sensing
Provide 10/100Mps WAN interface to connect with DSL or cable modem
Built-in NAT function: allow multiple PCs and devices to share one Internet connection
Built-in firewall to protect your local network
VPN support: pass through of PPTP, L2TP, and IPSec
Web-based interface configuration and management
Easy to upgrade using Web or Windows Utility
Certifications: CE, FC
Dimensions: 160mm x 115mm x 30m
Part# FBR-1418TX