JH804-100 - Platinum Tools 10 X 24 - 2" ID Bridle Rings, 100 Pack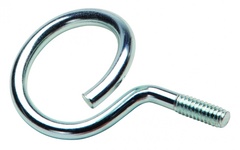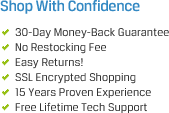 Related Categories
The Platinum Tools JH804-100 10 X 24 - 2" ID Bridle Rings are designed for low voltage cable and electrical wire installation applications. Bridal Rings can be used on walls and ceilings, making them ideal for multi-directional cable runs. Bridal Rings are easy to install, and are a cost effective solution for managing wires and cables.
The JH804-100 Bridal Rings have a 50 lb. load capacity, and are constructed using solid, low carbon steel. The part#JH804-100 includes 100 pieces.
Combine Bridle Rings with other Platinum Tools' hanging hardware accessories for the following applications: Drop Wire, Concrete, Beam Flanges, C Purlins, and Z Purlins.
Includes: (1) JH804-100 10 X 24 - 2" Bridle Rings - 100 Pack
100 Pack Box
50 Pound Load Capacity
10 X 24 - 2"
Part#: JH804-100