ICRESDC9PK - ICC 9" Net Media Center with Hinged Door & Modules Pre-Loaded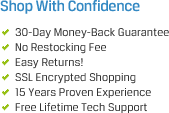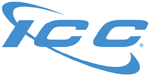 Related Categories
The ICC ICRESDC9PK is a loaded 9" plastic residential enclosure designed for small homes, multi-unit buildings, and retrofitting existing homes. The ICRESDC9PK is designed to serve as the central distribution point for voice, data, and video services for smaller residential structured wiring systems. It comes pre-loaded with the an 8 port telephone module, 8 port Cat 6 data module, and a 1X6 2GHz video splitter for Cable TV.
The ICC ICRESDC9PK loaded Net Media enclosure is designed for flush mounting between standard wall studs. It includes a hinged door, and provides 3 top, 3 bottom, 4 rear, and 2 side knockouts for routing cables. Since the ICRESDC9PK is fully loaded with voice, data, and video modules there is no need to configure or search for extra parts. It is ready to mount and manage your connections right out of the box.
The ICRESDC9PK is designed with high quality, light weight plastic. Once mounted it gives you a clean flush mount look. It also features a built-in pad lock feature that allows you to lock and protect your technology infrastructure.
Includes: (1) ICRESDC9PK 9" Net Media Center with Hinged Door & Modules Pre-Loaded
Designed with high quality, lightweight plastic
Designed to serve as the central distribution point for voice, data, video, audio, and security services
Pre-loaded with the an 8 port telephone module, 8 port Cat 6 data module, and a 1X6 2GHz video splitter
Allows for internal modules to be mounted horizontally or vertically
Integrated snap-in module system
Includes 3 top, 3 bottom, 4 rear and 2 side knockouts for routing cables
Includes a knockout for an optional AC power outlet (not included) to provide power distribution.
Fits between 16" wall mounting spaces or can be wall mounted.
Designed with a pad lock option for additional security (pad lock not included)
Includes installation instructions
UL Listed
Part#: ICRESDC9PK