ICRESDC28K - ICC 28" Voice, Data, & Video Net Media Center Combo Kit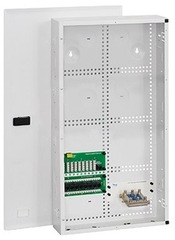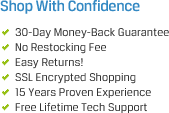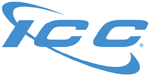 Related Categories
The ICC ICRESDC28K 28" Voice, Data, & Video Net Media Center Combo Kit is a loaded structured wiring enclosure designed for residential network installations. It is a 28" enclosure that includes an 8 port Cat 6 data module, 8 port telephone module, and a 1x6 video module. The modules snap directly into the back of the enclosure so you can organize your network infrastructure any way that fits your needs. The ICRESDC28K Combo Net Media Center allows you to manage all your technology services in a central location. It ensures your network installation has a clean professional look, and makes future moves, adds, and changes to your network fast and easy.
The ICC ICRESDC28K 28" Voice, Data, & Video Net Media Center Combo Kit is simple to install and comes with all the accessories you need for a successful installation. ICC offers numerous modules and accessories that you can add to your media center to support your network's needs. The most common application is to mount the ICRESDC28K recessed in the wall between two studs. Then you can easily route your cables into the enclosure through the top and bottom cable channel knock outs. The ICRESDC28K enclosure is manufactured with steel and a powder coat finish to ensure your network components and cables are 100% protected!
The ICC ICRESDC28K 28" Voice & Video Net Media Center Combo Kit includes: 28" enclosure, 28" enclosure door, (1) door latch, (4) rubber grommets, (2) rubber bumpers, (2) hinge screws, (4) mounting screws, (1) protective cover, (1) Net Media Center insert, (4) fasteners, (1) 8 Port Compact Telephone Module, (1) 8 Port Cat 6 Data Module, (1) 1x6 Video Splitter Module, (1) wiring location sheet, and (1) installation instructions.
Includes: (1) ICRESDC28K 28" Voice, Data, & Video Net Media Center Combo Kit
Designed with steel construction, white powder coated, lightweight and sturdy
Designed to serve as the central distribution point for voice, data, video, audio, and security services for smaller residential structured wiring systems
Allows for internal modules to be mounted horizontally or vertically facilitating easier layout and wiring of the system, while providing for optimum cable management
Integrated snap-in module system enables users to quickly insert or move the internal modules
Supports up to 6 ICCMSCMPR1 or ICCMSCMPR2 Cable Management Rings for organizing and routing cables
Includes 4 top, 3 bottom, 4 rear, and 2 side knockouts for routing cables and 4 cable tie points
Includes a knockout for an optional AC power outlet (not included) to provide power distribution
Fits between 16" wall studs or can be wall mounted
Designed with a door latch and an optional door lock knockout
Hinged door and NET MEDIA CENTER insert are reversible for opening from left or right
Accommodates all of ICRESXXXXX residential modules
Used with optional accessories including ICRDSDCAC2 distribution center rubber grommets, ICRESDCAC3 distribution center plastic grommets, and ICRDSDC2LK distribution center door lock
Part#: ICRESDC28K