ICFOJ2M210 - ICC LC-SC Simplex 62.5 Micron MM Fiber Patch Cable, 10 Meter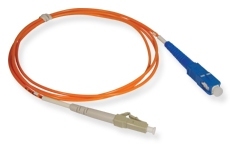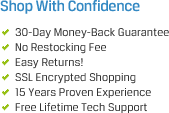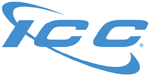 Related Categories
The ICC ICFOJ2M210 is a 10 meter LC-SC simplex 62.5 micron multimode fiber optic patch cable designed for indoor high performance fiber applications. This professional grade LC-SC 62.5 micron multimode fiber patch cable is OFNR rated and suitable for indoor environments.
Cabling Plus offers the complete line of premium fiber optic patch cables manufactured by ICC
Cabling Products! ICC manufactures fiber optic patch cables that will ensure your network performs! Only buy fiber optic patch cables from a reputable source like Cabling Plus! All of our fiber patch cables exceed industry standard and include printed test results!
Includes: (1) 10 Meter LC-SC Simplex 62.5 Micron MM Fiber Patch Cable
10 Meter
Simplex Type
LC to SC Connector Type
Multimode 62.5/125µm
Made from OFNR riser rated cables
Exceeds all industry requirements
Test results included
UL listed
Part#: ICFOJ2M210