ICCMSCMA81 - ICC Vertical Finger Duct Cable Management, Side Mount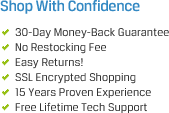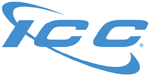 Related Categories
The ICC ICCMSCMA81 Vertical Finger Duct Cable Management Panel is the best option to assist you in vertically managing wires and cables in a network rack installation. It simply mounts on the side of your rack so you can manage and route cables up and down the rack. The finger duct designs ensure cables are ran neatly out of the panel and to your devices and components.
The ICCMSCMA81 is 78 inches tall with a 4 x 5 inch diameter. It is large enough to allow you to manage and support huge bundles of cable. It also includes a easy to remove cover that gives you instant access to all your cables.
The ICCMSCMA81 features 4 integrated brackets with screws are used to attach the panel to a rack. Once side mounted to your rack you can instantly start routing cables within it. When you buy this cable management panel you get the vertical duct panel, panel cover, and all the mounting screws you need for a quick and easy installation.
Includes: (1) ICCMSCMA81 Vertical Finger Duct Cable Management
Dimensions: 78" height, 4"x5" slotted panel
Provides flexibility for vertical cable management for the front of a rack
Equipped with feed-through holes on the back side for easier cable routing from front to back or back to front
Includes a cover to conceal routed cables providing a neat and clean appearance
Compatible with all ICC distribution racks
Part#: ICCMSCMA81
ICC ICCMSCMA81 Vertical Finger Duct Cable Management Panel - FAQs
How do I take the cover off this panel to add more cables?
It is a fitted cover so it snaps on and off the panel very easily. Once you pull it off you have access to adding, changing, or repairing cables. Without this panel it would be very difficult to have a clean professional looking rack
Can I feed cables through it from the back and front?
Yes both sides are slotted. So you can route cables in multiple directions with ease.
Can I route power cables through this panel?
It is not best practice to run your voice, data, and video cables in the same area as your power cables. It is highly recommended to use a rack mount power strip so all your power cables are managed and plugged in on the rack. If you have power cables to manage you can us Velcro straps and route them inside the rack, or buy a dedicated cable management panel for them.
Which side of my rack does the ICCMSCMA81 mount?
It can mount to either side of the rack you want. You have the flexibility to mount it on either side. If you find yourself needing more cable management you can always mount a panel on both sides of the rack.