ICMPP012U6 - ICC 12 Port USOC Vertical Patch Panel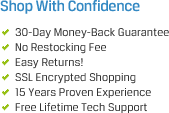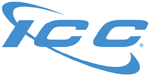 Related Categories
The ICC ICMPP012U6 is a wall mount 6-position 6-conductor high density patch panel designed for easy wall mounting and with color coded 110 connecting block.
The ICMPP012U6 features 12 ports to support your termination. It is engineered to provide 110 IDC terminations to reduce installation time. The ICMPP012U6 is a flexible solution suitable for use as a consolidation point.
The ICC ICMPP012U6 12 Port USOC Vertical Patch Panel includes: 12 Port USOC Vertical Patch Panel, Mounting Bracket, (3) Cable Ties, and Installation Instructions.
Includes: (1) ICMPP012U6 12 Port USOC Vertical Patch Panel
Wall mounted 6-position 6-conductor USOC patch panel provides voice connectivity applications
Engineered to provide 110 IDC termination reducing installation time
Includes color coded 110 connecting block
Used with standard line cords and punch down tools
Dimensions: 10" H x 2.50" W x 2.38" D
UL listed
Part#: ICMPP012U6