IC107F1CIV - ICC Single Gang Keystone Wall Plate, 1 Port, Ivory, 25 Pack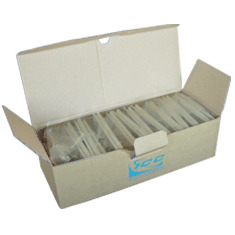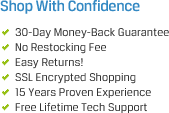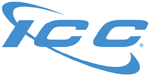 The ICC IC107F1CIV is a 25 pack of ivory colored single gang 1 port keystone wall plates. Keystone wall plates or faceplates are vital to any residential and commercial network cabling installation. Once mounted on a single gang outlet box or low voltage mounting bracket, you can use the open port to install various jack and insert types to support your voice, data, video, audio, and fiber connectivity.
The IC107F1CIV is a 25 piece convenient pack that makes ordering and managing your wall plates much easier. Each keystone wall plate is individually packaged and includes the required mounting screws. The ICC keystone wall plates are made from ABS plastic and offer both a rugged and durable construction. Their glossy front surface makes them esthetically pleasing so they can be installed in any environment.
Includes: (1) IC107F1CIV Ivory Single Gang 1 Port Keystone Wall Plate 25 Pack
25 piece convenience pack
Designed to support the distribution of voice, data, and other communication needs
Ideal for both residential and commercial cabling applications
Rugged and durable construction
Works with all standard modular keystone jacks and connectors
Fits standard single gang outlet box or wall mount bracket
Made from durable ABS plastic
Flush mount style
UL Listed
Part#: IC107F1CIV