SLR-24H - Hochiki Photoelectric Heat & Smoke Detector, Bone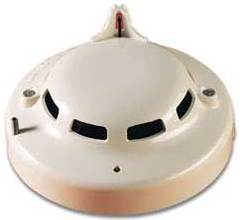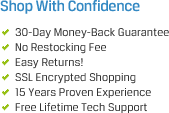 Related Categories
The SLR-24H can be used in all areas where Photoelectric Smoke Detectors are required. The wide range smoke chamber makes the SLR-24H well suited for fires ranging from smoldering to flaming fires.
NS-4 Series, NS-6 Series, HSC-4R or HSC-xxx R Style bases may be used with the SLR-24H. Current interchangeable/compatible devices are the SIJ-24 ionization detector, SLR-24V photoelectric detector and the DCD-135/190 heat detectors.
All NS conventional devices are mechanically compatible with Hochiki America HSB, HSC and YBA type bases which may have been used in previous installations. Please check individual panel listings for compatible bases.
Operation
The SLR-24H photoelectric smoke detector utilizes two bicolored LED's for indication of status. In a normal standby condition the LED's flash Green every 3 seconds. When the detector senses that its sensitivity has drifted outside the UL listed sensitivity window the LED's will flash Red every 3 seconds. When the detector senses smoke and goes into alarm the status LED's will latch on Red.
The detector utilizes an infrared LED light source and silicon photo diode receiving element in the smoke chamber. In a normal standby condition, the receiving element receives no light from the pulsing LED light source. In the event of a fire, smoke enters the detector smoke chamber and light is reflected from the smoke particles to the receiving element. The light received is converted into an electronic signal.
Signals are processed and compared to a reference level, and when two consecutive signals exceeding the reference level are received within a specified period of time, the time delay circuit triggers the SCR switch to activate the alarm signal. The status LED's light continuously during the alarm period.