HCC-28-BOX - SCP 28" Panel Enclosure without Door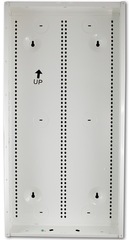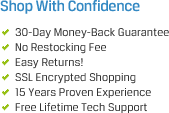 Related Categories
The SCP HCC-28-BOX is a structured wiring enclosure designed for homes, multi-unit buildings, and retrofitting existing homes. The HCC-28-BOX is the enclosure only. It does not include the door. It made of plastic construction to ensure wireless signals can easily leave the enclosure.
The SCP HCC-28-BOX has all the knockouts needed to install a huge selection of voice, data, video, security, audio, and video components. The HCC-28-BOX mounts flush between standard studs to be the central point for technology equipment in the home or small business.
The SCP HCC-28-BOX uses the HCC-28-HPEC door.
Includes: (1) HCC-28-BOX 28" Panel Enclosure without Door
Designed with plastic
Designed to serve as the main distribution point for voice, data, video, audio, and security services
Allows for internal modules to be mounted horizontally or vertically
Includes top and bottom for routing cables
Fits between 16" wall studs
Part#: HCC-28-BOX