FP-XMFT - VMP Medium Flat Panel Flush Mount with Tilt, 32" to 52" Displays, Silver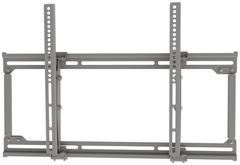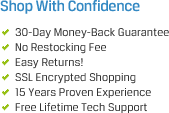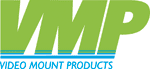 Related Categories
The VMP FP-XMFT is a mid-sized flat panel mount with tilt that will handle most 32" to 52" flat panels. It offers adjustable rails and -5° to +15° tilt that helps make flat panel placement easy to set. The FP-XMFT can handle up to 120 lbs. and mounts less than 2.3" off the wall. The FP-XMFT features an open back design that allows for easy cable and connection management behind the panel.
The VMP FP-XMFT Silver Medium Flat Panel Flush Mount with Tilt supports a 616mm x 400mm maximum hole pattern, and is constructed of steel with a silver powder coat finish.
All required mounting hardware is included for a successful installation.
Lifetime Warranty
Includes: (1) FP-XMFT Silver Medium Flat Panel Flush Mount with Tilt
Holds most 32" - 52" flat panels
Maximum flat panel hole pattern – 616mm x 400mm
Adjustable tilt -5° to +15°
Distance from wall to back of the flat panel – 2.3"
Load capacity – 120 lbs.
Silver powder coat finish
Dimensions: 27" x 17.9" x 2.3" (W x H x D)
Part#: FP-XMFT