ER-S1U4P - VMP Vented One Space Four Post Rack Shelf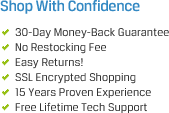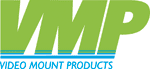 Related Categories
The VMP ER-S1U4P is a vented one space rack shelf for four post equipment racks. It can accommodate four post racks with depth ranging from 14.75" to 25" deep and has a maximum tray width of 17.4". It has a load capacity of 200 lbs. and includes both #10-32 and #12-24 rack screws to attach the shelf.
The VMP ER-S1U4P Vented One Space Four Post Rack Shelf is perfect for space saving equipment rack installations. It is completely adjustable to support a wide range of four post equipment rack products.
Full Lifetime Warranty!
Includes: ER-S1U4P Vented One Space Four Post Rack Shelf
Fits components up to 16.85" wide (17.4" when shelf is flipped over)
One space rack height (1.75")
Tray depth – 14.75" to 25"
Load capacity – 200 lbs.
Includes 10-32 and 12-24 rack screws
Black static resistant powder coat finish
Dimensions: 19" x 25.2" (maximum) x 1.75" (W x H x D)
Part#: ER-S1U4P