MURS BS KIT - Dakota Alert Long Range Alert System Driveway Alarm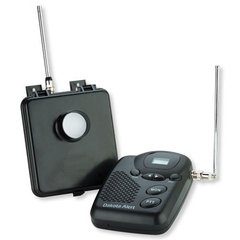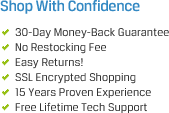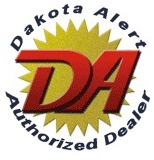 Related Categories
The new MURS Alert Long Rang System offers the ability to monitor activity at remote locations. The MURS BS KIT Alert transmitter is capable of sending 4 different alert messages to the transceiver. The alert signals will be in spoken English and are easily selected at the transmitter so that separate zones can be monitored at the same time. MURS Alert will give you real time monitoring of remote locations up to two miles away.
The MURS BS KIT includes the M538-BS Base Station and the MURS Alert Transmitter. The M538-BS Base Station will operate as a transceiver, so it will transmit and receive messages from other MURS radio units. The M538-HT is equipped to operate on 5 channels, with 38 sub channels. In order to communicate with another MURS radio, the channel and the sub channel must be set alike. The M538-BS also has 4 separate call tones that can be used to page other users before starting a conversation. The M538-BS can also receive an alert signal from the MURS ALERT transmitter. This will notify you of any activity at the location of the MURS Alert Transmitter. 
The MURS Alert transmitter is a passive infrared (PIR) detector that can be used to detect people, vehicles or large animals at selected locations. The PIR sensor will detect movement of objects up to 80 feet in front of the transmitter box. When a person, vehicle or large animal is detected, the MURS Alert will transmit a signal. When a target is detected by the MURS Alert, an alert signal will be sent to the M538-HT.
Includes: (1) MURS BS KIT Long Range Alert System Driveway Alarm
Uses MURS, long range, frequencies
Communicate from transmitter to transceiver over several miles without a license
Offers two-way communication between base stations and/or hand-held transceivers 
Base Station is powered by included transformer
Transmitter is powered 6 AA batteries
Part#: MURS BS KIT