IRWR-3000 - Dakota Alert Wireless Motion Chime Entry Alert Kit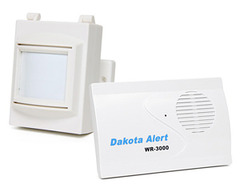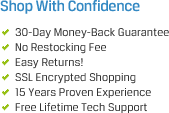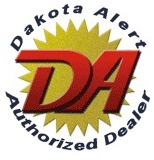 Related Categories
The Dakota IRWR-3000 Wireless Motion Chime Entry Alert Kit is the perfect motion detection system for monitoring areas at your home or business. The IRWR-3000 is a complete kit and is ideal for monitoring motion in an entryway, hallway, garage, patio, warehouse, lobby area, pool area, and yard area. The system can detect a person up to 40 feet away so you have the flexibility to monitor both large and small areas. 
The Dakota Alert IRWR-3000 Wireless Motion Chime Entry Alert Kit includes: (1) WR-3000 Infrared Receiver, (1) IR-3000 Wireless Passive Infrared Detector, (1) 12VDC Adapter, and mounting hardware. Installation of this system is very fast.
The WR-3000 receiver needs to be plugged in and can be mounted on the wall or simply sat on a table. Once the IR-3000 wireless PIR sensor senses motion, it will then transmit a signal back to the receiver. The end result will be a chime sound that alerts you of the detection. The WR-3000 receiver features a volume control, and offers 4 unique chimes that can be used to differential between multiple zones. The receiver is equipped with four form relays (one for each zone), and one 12-volt DC output terminal that will activate for several seconds when a signal is received. The receiver can be user-programmed, so the 12-volt DC terminal and one relay will activate for 10 minutes if needed.
The IR-3000 Wireless IR Motion Sensor is powered by one 9 volt battery (included), features an impressive 20º to 100º field of detection, and includes a swivel mount that can be adjusted right to left up to 80° and up and down up to 50°. The receiver can be mounted as far as 600ft away from the IR-3000 which gives you the flexibility to monitor areas like large homes, retail stores, or large commercial building areas.
Includes: (1) IRWR-3000 Wireless Motion Chime Entry Alert Kit 
Passive infrared detector/transmitter
20º to 100º field of detection
Detect guests or unwanted visitors
Swivel mount can adjust in all directions
Frequency 433.92 MHz
Requires one 9-volt battery (not included)
Adjustable detection area
600 foot wireless range
Easy code setting
Simple installation will only take a few minutes
Residential and commercial use
Zones: 4 zone monitoring
Tones: 4 tones
Volume Control: Yes
Outputs: 4 form "C" relay outputs, One 12-volt DC output
Alert Type: Gives you a warning chime when someone is approaching
IR-3000 Detection Type: Passive infrared
Part#: IRWR-3000