IR-3000 - Dakota Alert Wireless PIR Motion Sensor for 3000 Series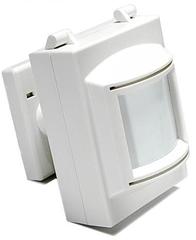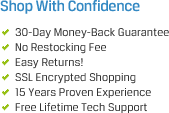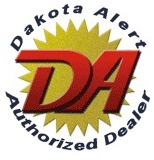 Related Categories
The IR-3000 is a wireless PIR sensor that is compatible with the Dakota Alert 3000 Series of transmitters and receivers. The IR-3000 is a wireless, battery operated PIR sensor designed for indoor or outdoor security monitoring applications. When the sensor detects an object it will send a signal to the WR-3000 receiver which will sound one of four different tones (Classical, Westminster chime, Ding Dong, Whistle.) for a few seconds.
The IR-3000 operation is very simple. It can be mounted on any wall or flat surface when monitoring a particular area at the home or business. It includes a swivel mount that can be attached to the desired surface with the provided mounting screws. The sensor is then attached to the mount using the notch on the back. The IR-3000 also comes with a user modifiable mask on the lens to adjust the width of the detection area from approximately 16? to 100?. The mask comes in two pieces, and fits into the slots above & below the lens cover. To set up multiple zones in a complete system the IR-3000 features simple to use dip switches that are set to a particular setting as it collaborates with the receiver. 
The most popular use for the Dakota Alert IR-3000 Wireless PIR Sensor is to add it to a current IRWR-3000 - Dakota Wireless Motion Chime Entry Alert Kit for adding addition zones to monitor other areas.
Includes: (1) IR-3000 Wireless PIR Sensor for 3000 Series
Passive infrared detector/transmitter
20º to 100º field of detection
Detect guests or unwanted visitors
Swivel mount can adjust in all directions
Requires one 9-volt battery (not included)
Adjustable detection area
600 foot wireless range
Simple installation will only take a few minutes
Easy dip switches for zone set up
For residential and commercial use
Part#: IR-3000