DCPA-2500 - Dakota Alert Duty Cycle Probe Alert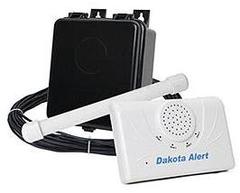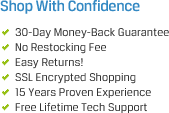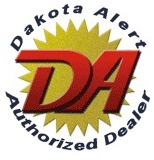 Related Categories
The Dakota Alert DCPA-2500 Wireless Driveway Probe Alert is a driveway alarm kit designed to secure driveways at the home, business, or any other property locations. The DCPA-2500 is specifically created to detect all vehicles that enter the driveway area for any other vehicle access entry ways to a property or facility. 
The DCPA-2500 is very simple to install. It includes a vehicle probe sensor with 50' of direct burial wire that is meant to be mounted on a tree or post. The probe is buried parallel to the driveway, and will detect vehicles passing by within approximately 10-12 feet. The direct burial cable can be run to a tree or post nearby, where the transmitter box is located. When a vehicle drives by, the transmitter will send a signal to the DCR-2500 receiver up to ½ a mile away. The receiver component of the DCPA-2500 has four form "C" relay outputs and one 12VDC output. The output durations are adjustable up to 10 minutes. The receiver will play one of four different tunes that are selected at the transmitter so that different zones can be distinguished. The receiver is powered by a 12VDC transformer and offers a 5 minute exit delay feature which allows you to leave the house without causing any alerts. The DCPA-2500 also offers a reminder beep and counter function which gives more flexibility to the over-all system.
The DCPA-2500 works much better than tradition motion detection system because it will combat false alarms that are often caused by large animals. Also, because the probe is buried underground, it will be the least noticeable to both visitors and intruders. The transmitter is weatherproof and meant for exterior locations. If you have a very large area you may have to buy (2) units to ensure total coverage and maximum security.
Add up to 3 Extra Transmitters to your Wireless Driveway Probe Alert. The receiver will play up to 4 different tones to indicate which zone the car was detected if monitoring multiple areas.
Includes: (1) DCPA-2500 Duty Cycle Probe Alert
Buried driveway probe will not send false alarms
Built-in Volume Control
LED Reminder Lights
Probe is hidden from view
Transmits up to 1/2 mile away
Receiver will play up to 4 different tones for up to 4 different transmitters
4 relays for connections to other systems
Frequency: 433.92 MHz
Operating Voltage: 9V
Sensor Type: Metal Sensing Probe
Operating Temperature Range: -30° F to 110° F
Wireless Range: 2500 Feet (1/2 Mile) Line of Sight
Part#: DCPA-2500