DCMT-2500 - Dakota Alert Duty Cycle Motion Transmitter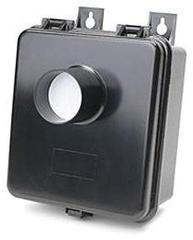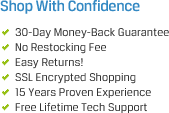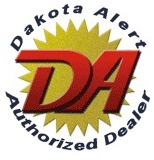 Related Categories
The Dakota Alert DCMT-2500 is a motion transmitter designed for use with the DCR-2500 Dakota Alert Duty Cycle Receiver. It uses a passive infrared detection technology to easily detect people, animals, and vehicles in a monitored area. Once the DCMT-2500 transmitter detects an object it will send a signal to the receiver. The end result will be an alert from the DVR-2500. 
Using the DCMT-2500 in conjunction with the DCR-2500 receiver you now have a cost effective easy to implement solution for securing a driveway area, facility location, entry ways, and even entire back yard areas. You even have the ability to set up multiple zones with different tones so you differentiate between the areas where an alert may occur.
PLEASE NOTE: The Dakota Alert 2500 series alarms DO NOT work with the Dakota Alert 3000 series.
Includes: (1) DCMT-2500 Dakota Alert Duty Cycle Motion Transmitter
Motion Transmitter Only
Power Source: 9V Battery (not included)
Battery Life: 6 to 12 months
Frequency: 433.92 MHz
Sensor Type: Passive Infrared
Operating Temperature Range: -30F to 110F
Wireless Range: 1,500 Feet (1/2 Mile) Line of Sight
PIR Range Settings: High - 80 Feet, Medium - 50 feet, Low-30 Feet
Part#: DCMT-2500