DCMA-2500 - Dakota Alert Duty Cycle Motion Alert System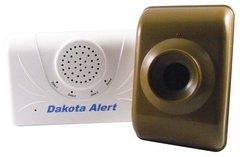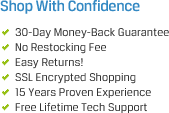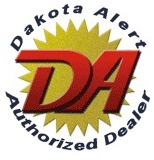 Related Categories
The Dakota Alert DCMA-2500 is a simple to install, feature rich wireless driveway alarm system. It is one of the most effective devices on the security market for securing your driveway from unwanted people, large animals, and vehicles. It is also a great alert system that informs you when invited guest have entered your driveway. The driveway area at a home has always been the part of the perimeter that people strive to secure. The DCMA-2500 makes securing your driveway easier than ever! 
The motion detecting sensor on the DCMA-2500 operates on one 9-volt battery (not included) and will detect a person or vehicle passing up to 50 feet away. The sensor will then send a signal back to the receiver up to a ½ mile away. The receiver has four form "C" relay outputs and one 12VDC output. The output durations are adjustable up to 10 minutes. The DCMA-2500 receiver will play one of four different tones that are selected at the transmitter which allows you to distinguish between different zones. The receiver is powered by a 12VDC transformer. The receiver also offers a 5 minute exit delay so you can leave the house without disturbing any occupants as well as a reminder beep and counter function.
The Dakota Alert DCMA-2500 Alert Duty Cycle Motion Alert System includes: DCR-2500 Dakota Alert Wireless Receiver, 12V Power Supply for DCR-2500 Receiver, and DCMT-2500 Dakota Alert Infrared Driveway Sensor and Wireless Transmitter.
PLEASE NOTE: The Dakota Alert 2500 series alarms DO NOT work with the Dakota Alert 3000 series.
Includes: (1) DCMA-2500 Alert Duty Cycle Motion Alert System
Transmitter size: 4.5"x3"x2.25"
Receiver size: 6"x4"x1.5"
Frequency: 434 MHz
Built-in volume control 
Four Different Chimes Tones
LED Reminder Lights
Wireless range: 2500 feet
Battery type (transmitter): 9-volt alkaline (not included)
Power Supply (receiver): 12VDC transformer
Detection type: Passive infrared
Detection range: 50 feet
Operating temp.: -30 to 120 Degrees
Part#: DCMA-2500