Cresnet-P - Plenum Control Yellow 22-2 with Shield & Drain + (1) 18-2, 1000ft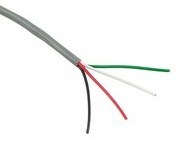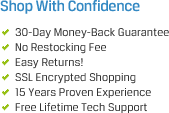 Related Categories
The Plenum Control Yellow is a Cresnet-P equivalent cable that features a 22 gauge 2 conductor shielded cable, and a 18 gauge 2 conductor cable combined into one easy to pull combo cable. The Cresnet-P Control Cable is the communications backbone for many Crestron touch panels, keypads, expansion modules, tuners, and more. The Cresnet Control Yellow Cable is a simple, yet flexible 4-wire network that provides bidirectional communication and 24V power for Cresnet devices.
The Plenum Cresnet-P Control Yellow Cable features a plenum rated (CMP) jacket that is designed to support commercial building codes where the cable is installed in a plenum open-air ceiling.
The Plenum Cresnet-P Control Yellow Cable 22-2, w/ Shield & Drain + (1) 18-2 Cable comes in a 1000ft put-up in a big mouth box for easy pulling and delivery.
Includes: (1) Plenum Control Yellow 22-2, w/ Shield & Drain + (1) 18-2 Cable 1000ft
Cresnet Equivalent Cable
22-2, w/ Shield & Drain + (1) 18-2
Includes Drain Wire
Grey Jacket
Includes Rip Cord
UL Rated for Permanent Installation - CMP
Jacket Material: Plenum Rated
Rated Voltage: 300
Rated Temperature: 75 C
Flame Test: CL3
1000ft Box
Part#: Control Yellow