IR-4500 - Channel Vision Coax IR Kit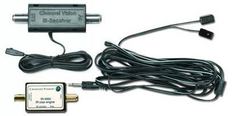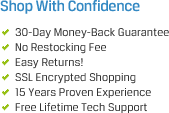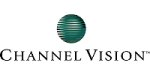 Related Categories
The Channel Vision IR-4500 is an IR coax adaptor that works with Channel Vision's IR coax engine to enable the transmission of Infrared remote control signals onto the same coax cable that delivers your cable TV.
The IR-4500 is a complete kit that includes everything needed to send infrared signals to A/V components over existing coax cable. It is an expandable system using single power supply to power 4 IR receivers. The IR-4500 includes a dual-head IR emitter that allows the remote control of two A/V devices.
The Chanel Vision IR-4500 is simple to install and includes everything you need for a successful IR solution over coaxial cable.
Includes: (1) IR-4500 Coax IR Kit
(1) IR-4000 - IR Coax Engine
(1) IR-4101 - IR Coax Receiver
(1) IR-3002 - Dual IR Emitter
IR Frequency range supported: 30 kHz - 60 kHz
40 ft. @ 38kHz, 25 ft. @ 56kHz IR pickup range
8-12 VDC voltage requirements
IR receiver head dimensions: 0.65" x 0.35" x 0.25"
Part# IR-4500