6204-302 - Channel Vision Flush Mount WDR CCTV Camera, Satin Nickel, 560TVL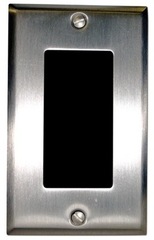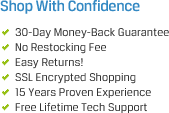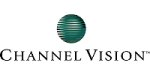 Related Categories
The Channel Vision 6204-302 is a high resolution single gang flush mount security camera perfect for surveillance camera applications at the home or business. The 6204-302 features 560 lines of resolution, 5.5mm wide angled fixed lens, and 0.1 LUX sensitivity to support high quality imagery in low light applications. The 6200-222 comes with a satin nickel finished trim plate so you can create the most aesthetically pleasing look and match the décor of the area where you are mounting the camera.
The Channel Vision 6204-302 also features Wide Dynamic Range technology that ensures the camera performs in areas where bright lights from the sun, passing cars, or nearby buildings are present. The Wide Dynamic Range technology allows the camera to constantly capture high quality video regardless of the lighting conditions in a particular area.
The Channel Vision 6204-302 Single Gang Flush Mount WDR CCTV Camera fits into a standard single gang box to provide a flush mount covert look. It features BNC and power pigtails that make adding it to a new or existing CCTV system simple and easy. This is the ideal security camera type to be installed outside doorways of homes and businesses, hallways, warehouses, retail stores, supply rooms, and any other areas you want to secure.
The Channel Vision 6204-302 Single Gang Flush Mount WDR CCTV Camera includes: low voltage ring, satin nickel finished decora trim plate, adjustable mount, weatherproof gasket, 12VDC power supply, and camera with lens installed. You get everything you need for a successful installation.
Includes: (1) 6204-302 560TVL Satin Nickel Flush Mount CCTV Camera
Adjustable Mount
Satin Nickel Decora Plate, Low Voltage Ring, and Weatherproof Gasket Included
Fits into standard single gang box
Provides a flush mount covert look
Attaches to any CCTV system using a BNC connection
Image Sensor: 1/3" SONY Super HAD CCD
Scanning Frequency: NTSC 15.734KHz (H) 59.94Hz(V)
Resolution: 560 TV lines
S/N Ratio: More than 52db
Total Pixels: NTSC 811 (H) x 508 (V)
E?ective Pixels: NTSC 768 (H) x 494 (V)
S/N: More than 52dB
Min Illumination: 0.1 Lux @ F2.0 (0.0002 Lux)
Sync. System: Internal
Gamma: Y=0.45
Video Output: 1,0 Vpp Composite (75 Ohms)
Lens: 5.5mm P4
Electronic Shutter: NTSC: 1/60 - 1/120,000 sec
Wide Dynamic Range
AGC: O?, On (Low, Middle, High)
Day and Night: Auto, Color, BW selectable
Motion Detection: O?, On (Area selectable)
Privacy Masking: O?, On (192 zone selection)
Languages: English, Chinese
OSD: Yes
White Balance: AWB, ATW, AWC- Push, Manual
3D- DNR: 0-6 Setting
Digital Zoom: x1 - x10
Digital E?ect: O?, V-Flip, Mirror
Operating Temperature: 14? - 122? F
Humidity: Less than 80%
Power Consumption: 12vDC Max 100mA
Part# 6204-302