CATCR50 - CADDY Cable Retainer for Cable Management, 25 Pack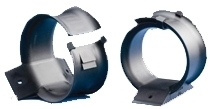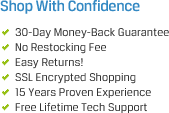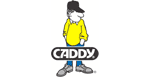 Related Categories
The CADDY CATCR50 Cable Retainer is a plastic, low-voltage cable support with an easy-lock closure and an attachment base. It is the ideal solution for routing and managing cables in commercial or residential cabling applications. It is perfect for supporting all low voltage cables used in an installation. Use it to support and manage coaxial cables, network cables, telephone cables, fiber-optic cables, control cables, and any low voltage power cables often used in access control, security, surveillance, and networking applications.
The CADDY CATCR50 Cable Retainer can be quickly installed on walls, beams, studs, ceilings and racks – vertically or horizontally – which makes it extremely versatile. Installation is completed with a nail, screw, push pin or pop rivet. All you need is a small amount of flat surface and the CATCR50 is fast to mount. Once the CATCR50 is mounted you can quickly start routing cables directly through it. Its locking mechanism features strong locking teeth that allow you to easily retain large cable bundles. The locking mechanism can also be easily opened and closed which makes adding, moving, repairing, or replacing cables fast and easy. A great example of the CATCR50's capacity is that it can support up to 50 Cat5e cables or 30 Cat6 cables.
The CADDY CATCR50 Cable Retainer is also suitable for air handling spaces (plenum rating). It has rounded edges to avoid over-bending and kinking of cables. The patented closure permits cable to be added quickly and easily. The CATCR50 is UL Listed, and complies with NEC, CEC, and TIA standards.
Includes: (1) CATCR50 Cable Retainer 25 Pack
2 Inch Diameter
Installs easily with nail, screw, push pin or pop rivet
Works with CAT 5e and higher, ?ber-optic cables, and coaxial cables
Allows for horizontal and vertical change of direction
Suitable for air-handling spaces (plenum rating)
UL Listed
Complies with NEC, the CEC and TIA Standards
Part#: CATCR50