C-0332 - Channel Vision 1 In 16 Out RF Amplifier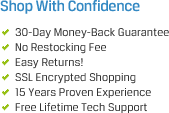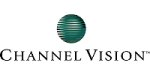 Related Categories
The Channel Vision C-0332 1 In 16 Out RF Amplifier houses an amplifier and two splitters all in one plate. It amplifies and splits cable TV signal to 16 locations with zero loss, making it ideal for small residential systems. The C-0332 features a bi-directional return path for use with interactive set-top digital boxes. The C-0332 is not designed to be placed outdoors and should not be exposed to the water or moisture.
The Channel Vision C-0332 1 In 16 Out RF Amplifier system consists of one CVT-1/2PIA dual output amplifier and two HS-8V 8-way splitters. These components are mounted inside a metal bracket that enables the system to be easily installed in a Channel Vision structured wire enclosure. The C-0332 provides 1dB signal gain per output with DC and IR pass on all ports.
Cabling Plus is an Authorized Stocking Distributor of the entire line of Channel Vision Products.
Includes: (1) C-0332 1 In 16 Out RF Amplifier
1 in 16 out RF Amplifier
1dB signal gain per output
DC and IR pass all ports
Bi-Directional return path for use with cable modems
Bandwidth: 5-1000Mhz
Gain: Unity Gain
Flatness: +/- 1dB
Return loss (min): 14dB
Return Path: 5-42Mhz
Noise (max): 7dB
IR Passing: Yes, all ports
Power supply Included: 12VDC 200mA
Power Requirements: 12VDC 55mA
Part#: C-0332
Why do I need a 5-42MHz return path?
Unlike conventional cable TV systems, new digital cable systems require the cable box to have two-way communication with the cable company. This means that signals need to travel from the cable company to your home and then from your home back to the cable company. The frequency range between 5MHz and 42MHz has been reserved for the return communication signals. Traditional RF amplifiers that were designed before the advent of digital RG6 coaxial cable did not accommodate this return communication and would not allow digital cable boxes to function properly.
What are DC passing splitters?
Some products utilize your existing coax cable to distribute IR control signals throughout your home. This technology requires a Direct Current (DC) voltage to be transmitted over the coax wire. Conventional RF splitters will cause this voltage to short out and disable the IR repeating system. Most Channel Vision Splitters are DC passing and will support this kind of IR repeating technology.
What is IR repeating?
IR repeating systems allow you to use a handheld infrared remote to control devices that are located in another room of your home.
How should I connect my cable modem?
Although the 5-42MHz return path provided by the amplifier will allow the modem to communicate with the cable company network, connecting your modem directly to the amplified splitter is not recommended. Doing so can allow the modem signal to be corrupted by noise generated by TV sets that are connected to the other outputs.