C-0301 - Channel Vision 1-Input Modulator with Bracket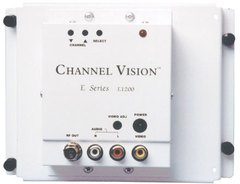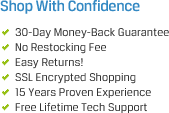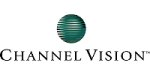 Related Categories
The Channel Vision C-0301 1-Input Modulator with Bracket is designed to distribute a modulated channel of an incoming video source such as security cameras, VCRs, DVDs or other video/audio appliances. The C-0301 uses the Channel Vision E1200 modulator to provide numerous distribution options for CATV or off-air signals. It enables you to easily assign a source its own channel and effectively distribute a signal to a single location.
The Channel Vision C-0301 is a 1-input modulator. It features a push button channel selector, nonvolatile memory, video level adjustment, wide channel range, and much more…..
Cabling Plus is an Authorized Stocking Distributor of the entire line of Channel Vision Products.
Includes: (1) C-0301 1-Input Modulator with Bracket
1 input modulator with bracket
25dBmV output
Wide channel range cable, 65-135 (excluding 95-99)
UHF 14-78
Push button channel selector
Nonvolatile memory
Unaffected by voltage brownouts
Video input level adjustment
25dBmV output
Wide channel range cable
65 – 135 (excluding 95-99)
UHF 14-78
Push button channel selector
Nonvolatile memory
Unaffected by voltage brownouts
Video level adjustment
Part#: C-0301