4BRT20WS - Caddy 1 1/4" ID Bridle Rings for Wood, 100 Pack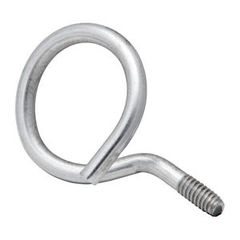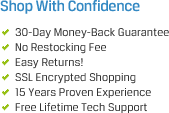 Related Categories
The Caddy 4BRT20WS 1 1/4" ID Bridle Rings are designed for low voltage cable and electrical wire installation applications. Bridal Rings can be used on walls and ceilings, making them ideal for multi-directional cable runs. Bridal Rings are easy to install, and are a cost effective solution for managing wires and cables. The 4BRT20WS bridal rings are designed for wood applications.
The 4BRT20WS Bridal Rings have a 50 lb. load capacity, and are constructed using solid, low carbon steel. The part#4BRT20WS includes 100 pieces.
Combine Bridle Rings with other CADDY fasteners to support cables from flange, purlin, drop wire, t-grid, etc.
Includes: (1) 4BRT20WS 1 1/4" Bridle Rings - 100 Pack
Material: Steel
Finish: Electrogalvanized
Diameter: 1 1/4"
Screw Diameter: 1/4"
Screw Type: Wood
Screw Length: 3/4"
Ultimate Static Load: 50 lb.
Certifications: cULus
Standard Packaging Quantity: 100 pc
Part#: 4BRT20WS