TW1802URBR2 - 18 Gauge 2 Conductor Thermostat Cable, 500ft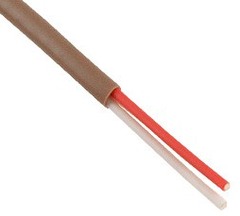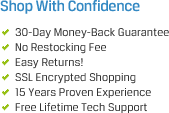 Related Categories
For project pricing and freight quotes on large wire & cable orders please call us now! 1-855-818-5556
At Cabling Plus we offer a huge selection of cable designed specifically for thermostat and HVAC applications. All of our cables feature color coded conductors to assist you in tracking the conductors and their operation functions.
This 18-2 thermostat cable features (2) 18 gauge solid bare copper conductors that are color coded red and white. The conductors are protected in a brown CMR rated UL listed PVC jacket.
This 18-2 thermostat cable is suitable for installations in residential and commercial riser rated environments. It is excellent for thermostats, HVAC controls, heat pumps, intercom systems, remote control Units, doorbells, alarms, other power-limited applications.
Includes: (1) 18-2 Thermostat Cable
500ft Spool
Jacket Color: Brown
Jacket Type: PVC
Conductors: 18 Gauge, 2 Conductor, Solid
Color Coded Conductors: Red and White
Copper Conductors
Rated temperature: 70°C
300V operation
UL Listed
CMR Rated
Part#: TW1802URBR2