12/2 - Audio Cable - White - 500 ft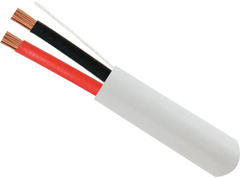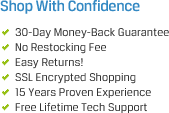 Related Categories
Use our 12/2 indoor speaker wire to support those high performance indoor audio and sound applications. Our indoor 12/2 speaker wire is manufactured using 65 strands of Oxygen Free Bare Copper to ensure professional sound in the home or business. 12/2 speaker wire is perfect for those long speaker wire runs that require the biggest pipe to deliver quality sound to high-end speakers.
Our 12/2 speaker wire features (2) 12 gauge conductors that are black and red color coded. It features a durable PVC plastic jacket that ensures 100% protection when pulling cables in the wall or ceiling. It is also CL3 rated to support in-wall installation building codes.
This 12/2 speaker wire is perfect for indoor installations supporting signals in sound, audio, and intercom system applications.
Includes: (1) 500ft box of 12/2 Indoor audio cable
12 Gauge 2 Conductor Speaker Wire
Ripcord
For indoor intercom, sound, and audio applications
Made with 99.999% Oxygen Free Copper
ETL – CL3 Rated for in-wall installations
High-strand Bare Copper
Voltage Rating: 300v
Insulation: PVC
Part#: 209-2324