IC1078S6A0 - ICC Cat 6A Shielded Modular Keystone Jack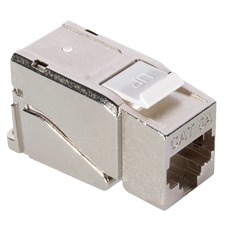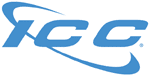 Related Categories
The ICC IC1078S6A0 Cat 6A Shielded Modular Keystone Jack is an 8-position 8-conductor (8P8C) connector designed to deliver advanced performance and reliability in the most hostile and demanding datacom environments. The IC1078S6A0 features die-cast connector shields and protects vital network terminations from harmful Electromagnetic Interference (EMI) commonly present around power cables and heavy machinery that causes alien crosstalk along the path of a signal.
The IC1078S6A0 Cat 6a FTP jack includes an innovative shielded termination cap that provides a punch-less means of termination while maintaining the twist integrity of the cable for optimum performance. The IC1078S6A0 will outperform any UTP 10Gig solution while maintaining high density space efficiency.
Cabling Plus offers the entire line of ICC Cabling Products shielded patch panels, jacks, connectors, and cables to make any shielded cabling application complete. We offer complete shielded end to end solutions designed to support the most critical voice and data networks!
Includes: (1) IC1078S6A0 ICC Cat 6A Shielded Modular Keystone Jack
Foiled Twisted Pair (FTP) CAT 6A rated connectors provide excellent performance for data networks requiring maximum speed and bandwidth
Lead frame technology provides maximum performance and uninterruptible signal integrity
Enhanced crosstalk cancellation reduces return loss and improves performance by rejecting noise and unwanted signals
Exceeds TIA 568-B.2-10 Category 6A connection hardware requirements
One piece termination cap allows for a quick and easy termination
Provide shielding against electro-magnetic interference (EMI)
Includes an integrated TIA-568A/B color wiring diagram
UL Listed
Part#: IC1078S6A0
---
Related Products