ICRDSAV04C - ICC Compression RG6 Quad Shield F Connectors, 100 Pack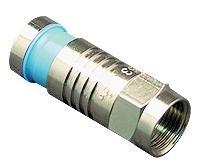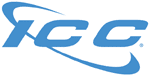 Related Categories
The ICC ICRDSAV04C compression F connectors are designed to support the termination of RG6 quad shield coaxial cables. The ICC ICRDSAV04C compression F connectors feature an integrated integral internal o-ring, a plastic compression sleeve, and are designed to successfully terminate your RG6 quad coaxial cables used in both residential and commercial video cable installations.
Don't let the quality of your TV signal suffer because of poor terminations and cheap connectors. At Cabling Plus we offer the connectors and tools the professionals use! These premium professional F connectors are manufactured by ICC Cabling Products one of the most innovative manufacturers of professional grade voice, data, and video cabling products!
We offer a huge selection of RG6 coaxial cables to support all your vide applications!
Includes: (100) ICRDSAV04C ICC RG6 Quad Shield Coaxial Cable F Connectors
Snap and seal connectors designed with internal O-rings allowing for a tighter moisture resistant fit for indoor or outdoor use
Supports a wide variety of CATV applications
Used with most common compression termination tools
Part#: ICRDSAV04C
---
Related Products